NEWS & EVENTS
Cryptocurrency: The Future in Real Estate
Following the series of Thailand and Southeast Asia, countries have plans to open their borders to travelers fully. We all know and understand that news travels fast. The statement is not as accurate in Thailand and some parts of Southeast Asia; mainly in Thailand, laws, plans, and information adjust and change anytime as possible. 
As for the latest update in Thailand are plans of opening up the country. Some methods for the reopening of Thailand are in place. First, a few cities such as Pattaya, Hua Hin, and Chaing Mai are open in October. However, the cities' date to open is being pushed back to the 15th instead of the 1st of October. Secondly, Bangkok, the capital city, plans to open in November now. Reasons for the push back and delays, well, it comes down to one point; vaccination rates. All cities with plans to reopen need to have their residents' vaccination rate reach 70% in total. Thailand has not got to this point in time. 
On the other hand, there is some more pleasant news coming out from Thailand regarding real estate. For example, the new and amended foreign ownership laws to rule land and condominiums are adapting. Or the unique and amended visas issued to foreign investors and foreign workers in Thailand. Lastly, the news of new blockchain technology in Thailand, With new blockchain technology starting to offer tokens of assets into real estate, can be a game-changer in the real estate market in Thailand. 
What's Blockchain Technology?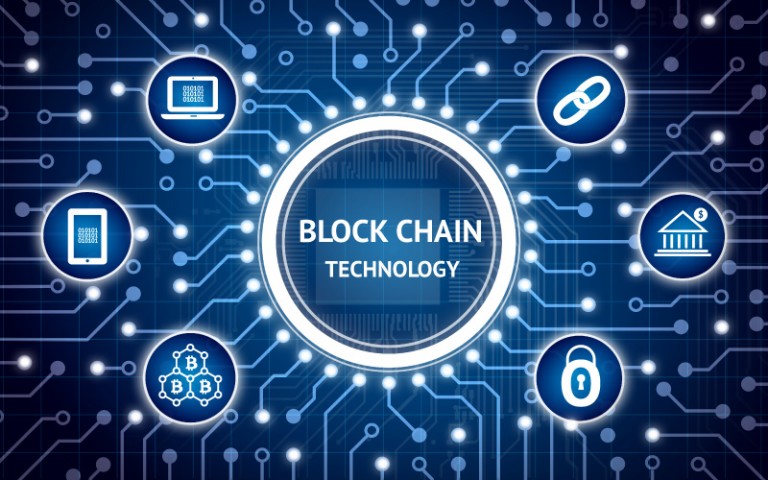 Blockchain technology was a big player in collecting and spreading data online with transparency—a decentralized financial network without the middleman dealing with transactions. In one blockchain, technically, all user names are anonymous and synonymous simultaneously as each transaction. Moreover, each transaction is prosperity put into secure data, where no one or mediator can come and cheat, scam, or for hackers to hack into the database. 
As a primary data and a distributor and a duplicated data format across all sectors of the blockchain ecosystem, most of the frequent questions asked about blockchain is who are the ones controlling it? Well, for blockchain technology and data sharing, pretty much every username is on the data. 
As blockchain technology and artificial intelligence (AI), all users have some ownership of blockchain technology. Most of the hype of blockchain technology is a significant phenomenon in cryptocurrency and of bitcoin. Well, sadly, bitcoin has been around since 2008, but it never hit the mainstream spotlight. Fast forward to 2021, blockchain technology and bitcoin have hit a new group of investors and developers alike. Blockchain is not just for tokens of coin investments but can be used in real estate. Lately, Thailand has started to adopt the idea of fractional ownership. In other terms, it is real estate that will be tokenized. 
Fractional Ownership
A new wave of concepts in the real estate market is called fractional ownership. As the name suggests, fractional ownership is to have as many owners in one single property or unit. Real estate is one of the highest yield markets to invest in. It is mainly a long-term investment, but your profit yield and dividends yield in real estate bring in the value of your investment. But for another group of investors who might not have significant capital but wants to be in real estate. Blockchain technology, duplicating and distributing data in record time, can tokenize parts of property into coin transactions so you can own fractions or functions of the property if you don't have the capital to purchase the property as a whole. 
Real Estate transactions have always been as a whole transaction. Of course, in real estate, you can loan, burrow, or pay in installments, but your downpayment is a significant transaction fee. On the other side, investors with little capital can now use blockchain technology in tokens to own parts of the property. It is similar to trading stocks on the SET exchange or Shiang Exchange Market, but you will get part ownership instead of stocks. Equal to the stock exchange, once you feel your investments have reached their value, you can sell your right as well. 
In Thailand, big players are entering the blockchain technology market in the finance sector and real estate. For example, some large banks in Thailand, such as Siam Commercial Bank (SCB), are revolutionizing fiancé's into SCBX and creating a token for its investors. Also, major Thai developers are heading towards cryptocurrency payments towards real estate and tokenized property for fractional ownership. 
Cryptocurrencies exchange to Property 
In the pandemic, the surroundings and the atmosphere around finances changed. People of all backgrounds and cash flow want a piece of the pie. Especially in real estate, however, the part of the pie can be quite a handful. As major property developers saw during the pandemic how decision-making slows down, trying to fractionise ownership into digital token opens up new types of investors. Major property developers involved with blockchain technology and crypto exchange are mainly listed on the SET exchange. Thailand has made cryptocurrency exchange a legal vendor in Thailand. 
Two major property developers who accept crypto exchange for property and home use mainly work through Bitkup (Thailand's leading crypto exchange) to use transactions. Origin Development and Ananda Development buy BItcoin, Etherume, Tether USD-USDT as legal transactions for a property. Properties for both developments include all types of condominiums (low and high rise). Especially of Ananda consequence, the flagship 'Ashton' condominiums are included for cryptocurrencies transactions. 
Assets, another SET-listed company, has acquired cryptocurrency blockchain as payment for its home product. For Assetwise, it's not a transaction for condos but for home products you need for a single home. As the pandemic brought a sense for new refound space and everyday use in a home, Assetwise plans to announce new mixed housing projects. 
Sansiri, the biggest investor and innovator in blockchain technology and cryptocurrency transactions, has built its new token and invested into XSpring, as reported on BangkokPost.com. Sansiri, a top and one of the oldest property developers, has put its plan and investments into blockchain for a new type of investor. With the pandemic, Sansiri has noticed how people with less cash flow are interested in investing in real estate. An investment with a high yield and good profit yield in return of investments is a piece of the pie; many want a bite. Especially in Asia, as property is a significant asset. Genz investors from China and Hong Kong can own a property with cryptocurrency transactions, as both countries are substantial investors of real estate in Thailand. Not only with cryptocurrency transactions has Sansiri launched its new investment, but also with the concept of fractional ownership. Next year Sanisir will launch condos as tokens for fractional ownership. 
In the end, fractional ownership in Thailand is seen in the market for holiday homes and villas. As for ownership in condominiums with an amended foreign ownership law. It's a significant drive for the market to rebound in 2022. Like the stock market, you can trade anytime for a good value for investment return, but for a second home and condominium as a personal choice, it's better to have full ownership. But it's an excellent start to accept new innovative ideas in an age-old investment, globally and in Thailand, to lure new types of investors in a data-driven market of real estate. 
Nevertheless, as with any news and updates in Thailand, events can change rapidly. Blockchain technology and cryptocurrency are new and relevant topics of discussion anywhere in the world. But as Thailand sees itself as e-commerce and a digital technological hub of the region, the updates on blockchain technology into real estate is the direction to take. Investors of any type can own fractions of their property. As well, holding a bit can come with some challenges. Some challenges may include who wants to pay for maintenance fees or manage the property during rents and who takes turns during the holiday.