Enjoy these prestigious Privileges
thailand privilege card
We are a state enterprise who offers membership programs that are exclusively designed to provide the privileged visa, pleasure and facilitation to Thailand's beloved friends such as foreign businessmen, investors and long-stay guests who would love to have this Land of Smiles as their second home.
We are the brainchild project of Thailand's Ministry of Tourism and Sports also known as the Thailand Elite Card project. The Ministry assigned the Tourism Authority of Thailand (TAT) to implement and operate this project in the form of limited company, that was how "Thailand Privilege Card Company Limited" was founded on 29 August 2003. Having TAT as its sole shareholder along with the status of state enterprise, our company can offer unparalleled privileges especially ones related to visa and Thai governmental liaison, including exceptional experiences in Thailand.
We are proud to be your trusted friend who ensures your stay here is showered with the utmost level of Thai hospitality from the moment of your arrival all the way to your departure. Our team has prepared Elite Personal Assistant (EPA) at Suvarnabhumi and Phuket International Airports, Elite Personal Liaison (EPL) for your personalized assistance at the Immigration Bureau in Bangkok, multi-lingua speaking call center staff together with countless unique benefits and services to maximize your comfort and convenience. As well, whether your purpose to stay in the Kingdom is for business or leisure, there's always one from our wide array of packages that can fulfil your desire perfectly well.
We look forward to continually introducing and presenting to you our extraordinary Thai heritage — famous around the world
good corporate governance
THAILAND ELITE originated from a singular goal: to present to our esteemed foreign guests Thailand's finest vacationing and business experiences in several unique and special packages. In July 2003, Thailand Privilege Card Co., Ltd., the operator of Thailand Elite Card, gained state-owned enterprise status within the Tourism Authority of Thailand ("TAT"), its sole shareholder. Thailand Elite's objectives are to attract affluent guests, businessmen, entrepreneurs, investors and long-stay groups by offering enhancing benefits, privileges, rights and services to our Members. With the helpful government authority and guidance of the TAT, Thailand Elite members gained access to these encompassing benefits beginning with a host of VIP arrival services at the airport. We feel that Thailand Elite – featuring first-class and exclusive privileges for immigration and airport services, as well as extensive leisure and business benefits – is the finest country residency program in the world. Extraordinary treatment at golf courses, spas, hotels, resorts, restaurants, hospitals and medical facilities throughout our country await our Members. These benefits and privileges are yours because — as an esteemed friend of Thailand — we want to maximize your enjoyment and share with us the thrill of visiting the Land of Smiles. These benefits and privileges are reserved for our honored guests. We strive to maximize your enjoyment in the Kingdom and delight in welcoming you with our legendary, warm embrace and happy smiles that epitomize Thai hospitality.
Strategy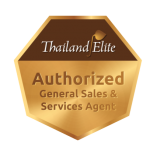 "Angel Real Estate
is an authorized agent
on behalf of
Thailand Privilege Card
in order to offer membership
as code SA23/005"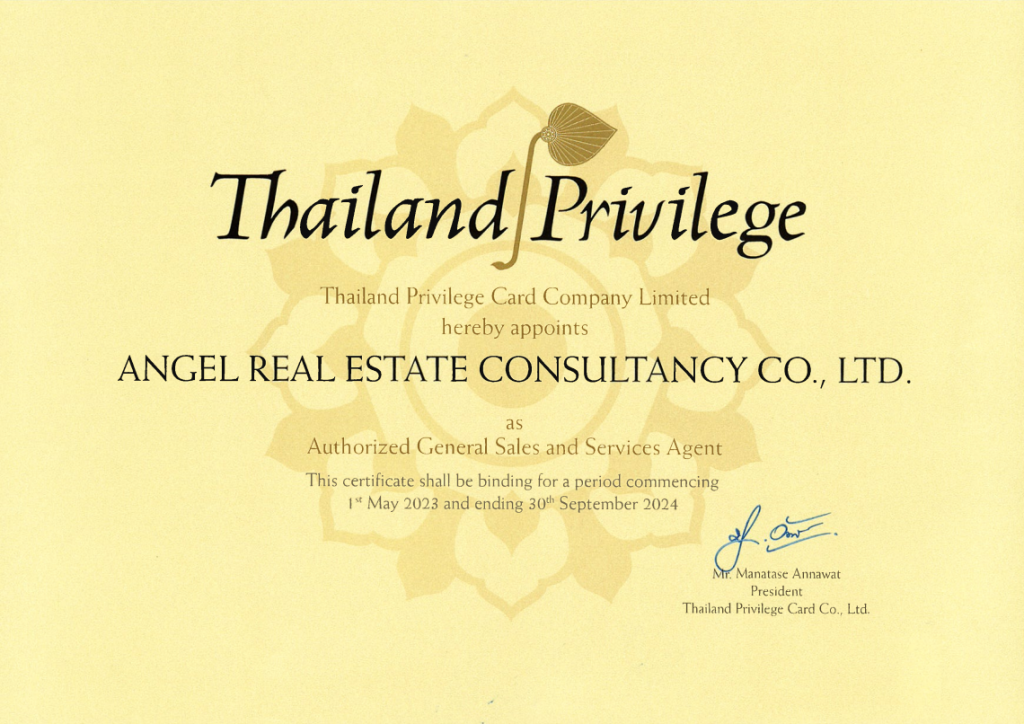 Thailand Privilege Card Membership Packages
elite memberships
Gold Membership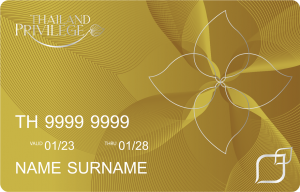 The Gold Card offers you a life of value during your stay in Thailand, providing a diverse range of living choices.
900,000 THB
MEMBERSHIP FEE
–
ADDITIONAL MEMBERSHIP FEE / EACH
Platinum Membership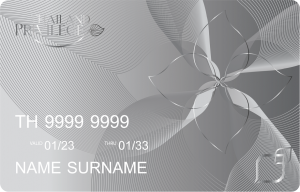 The Platinum Card grants you the opportunity to relish any desired living experience in Thailand, offering an expanded array of choices and an extended stay duration.
1,500,000 THB
MEMBERSHIP FEE
1,000,000 THB
ADDITIONAL MEMBERSHIP FEE / EACH
Diamond Membership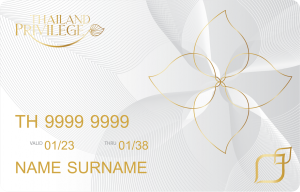 The Diamond Card, experience a redefined luxury living in Thailand, offering a maximum 15-year stay with exclusive access and privileges tailored to your desired living experience.
2,500,000 THB
MEMBERSHIP FEE
1,500,000 THB
ADDITIONAL MEMBERSHIP FEE / EACH
Reserve By Invitation Only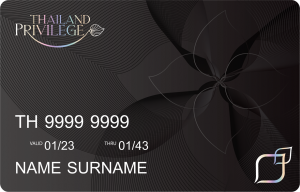 Introducing the Reserve Card, our most exclusive package, offering a level of luxury that money can't buy. (By Invitation Only)
5,000,000 THB
MEMBERSHIP FEE
2,000,000 THB
ADDITIONAL MEMBERSHIP FEE / EACH
Elite Family Alternative Membership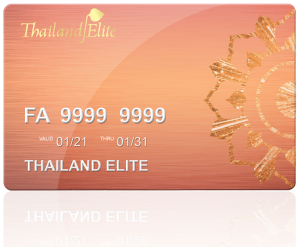 For the discerning traveler who believes that his or her family deserves the very best in comfort and planning, we offer you and your loved ones the utmost in convenience. Every time you enter or leave Thailand, the Elite Family Alternative allows you and your family maximum enjoyment and permits you to make use of your time in our country, whether for long vacations or simply short visits. Exclusive membership services include assistance when contacting government agencies (such as the immigration department and the mandatory 90-day reporting procedure). All of these benefits insure that you make the most of your valuable time in the Kingdom of Thailand.
THB 800,000 (VAT included/Each)
MEMBERSHIP FEE
THB 700,000 (VAT included/Each) *Immediate Family Member: means the biological parent, step-parent, married spouse, civil union (with certificate legally issued by relevant authority having jurisdiction)
ADDITIONAL MEMBERSHIP FEE / EACH
Renewable Five-year multiple entry visa with extendable one-year length of stay per each entry
ENTRY VISA
Elite Superiority Extension Membership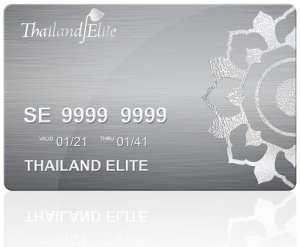 Settling down in Thailand may be your best choice! Becoming a Member will allow us to help you shape the right decisions and assist you to get the proper documentation so that you no longer worry about the legal maze that often comes with such a major step. Membership benefits include advice and assistance when dealing with government agencies especially while navigating through the immigration department and its many formalities. We also provide exclusive benefits in restaurants, hotels, spas, hospitals and other establishments. Our 24-hour call center will always be at your service whenever you need support — and to ensure that your stay in Thailand will be delightfully productive.
THB 1,000,000 (VAT included)
MEMBERSHIP FEE
None
ADDITIONAL MEMBERSHIP FEE / EACH
Renewable five-year multiple entry visa with extendable one-year length of stay per each entry
ENTRY VISA
Elite Maxima Health Membership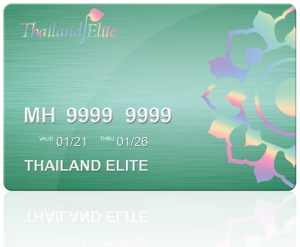 From now on, with Elite Maxima Health Membership, your life can be free of health and living worries while staying in Thailand, whether for pleasure, for relaxation, or for any length of time. We are willing to provide you with useful advice on your health issues or world standard hospitals in case of unforeseeable accidents, together with our offers of a wide range of wellness privileges to let you relish every moment in Thailand free from all sources of worry.
THB 1,500,000 (VAT included)
MEMBERSHIP FEE
None
ADDITIONAL MEMBERSHIP FEE / EACH
Five-year multiple entry visa with extendable one-year length of stay per each entry
ENTRY VISA