NEWS & EVENTS
Bangkok: luxury property is here to stay
Last night, Thailand's tourist-related economy heard some good news after a couple of grim months. On November 1, 2021, Thailand is opening up to 10 low-risk countries to enter the country without the need to quarantine. But there is a catch. First, the travelers will need to test negative for Covid and try again upon arriving in Thailand. Then, if your second test on arrival comes out negative, visitors from the listed ten countries can roam Thailand as Thai citizens.  The ten low-risk countries listed are U.K., Germany, France, the USA, Singapore, etc. Basically, from countries with harsh winters, regular visitors to Thailand at the end of every year. Unsurprisingly the list of low-risk countries are also visitors who invest in the country's economy as well. Most of the countries listed are potential investors in the real estate market, stock exchange, technology, manufacturing, and trading partners. Investors from the countries recorded mainly invest in luxury units in Thailand for three reasons; a holiday home, rental yields, or permanently moving to Thailand.  During the third big wave of the pandemic in Thailand, transactions of luxury apartments decreased by 20%, according to Bangkokpost.com. On the other hand, low-rise, single homes and middle-income condominium transactions increase because of fewer foreing investors and slower decision-making. But now, as the country is about to open its border without the need to quarantine. The question arises luxury condominiums, no how the market will rebound?  
A Rebound in Luxury Properties
They are a few defining reasons why luxury condominiums and even homes are still the way forward for the real estate market. Thailand, the country itself, is well known worldwide to be an excellent place for some leisure time with family or friends. After a few years from the financial crisis in 1997, the country gained lots of confidence from foreign investors, especially in the real estate market, for a good investment at a relatively lower price than neighboring countries.
The real estate boom that occurred in 2008 and lasted for a good decade came from foreign investors into luxury condominiums.  Secondly, with the government's new visa scheme to lure wealthy investors, analysts forecast that the renewed visa scheme will encourage foreigners to look at luxury condominiums or housing as the new visa scheme is to attract specialized workers, retirees, and investors to the country. Many developers think the category group will look into luxury condominiums for their stay. The new reform scheme targets foreigners and investors to stay in Thailand for up to 10 years. The incentive to stay in Thailand is to offer low-income tax because specialized foreign workers have high purchasing power. Also, the new visa scheme targets investors in the EEC region in Thailand because of how Thailand wants to be the hub of digital technology, EV sector, and manufacturing sector.
Luxury Properties won't be Pushed Aside
The country that relies heavily on tourism for its economy has a different ambiance to it. A sort of weird statement, but a tourism-related country has a sense of calm in its surroundings. Thailand is one of them, and real estate property has become a holiday home for western foreign investors. Thailand's luxury property sector would not completely go back to pre-covid times, but its demand is still there. For instance, 
according to CBRE, bookings for luxury apartments have gone up by 5 percent. In the first half of 2021, an average of 73 percent was looking for luxury condominiums. Bookings of property view of the year till quarter 4 had only 0.1 percent of cancelations.  While the country was rallying with its worst covid strait, property developers were going online to promote luxury apartments and offer discounts. Online sales account for around 7 percent of total sales reported on Bangkokpost.com. Unfortunately, new projects were on hiatus because of the pandemic.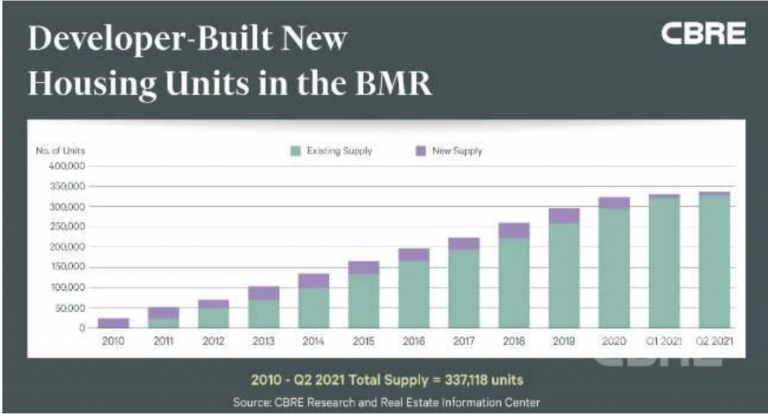 Still, with booking having a higher rate and sales of luxury condominiums has not decreased, new project launches are coming to fruition. During the first half of 2021, there was a 59 percent increase in luxury condominiums sales reported on CBRE. Surprisingly in many cities of the world, the larger the condominium or town brings in less rental yield, not in Bangkok. It's the opposite in Bangkok, as the condominium's more prominent and prime location brings in higher rental yields. For example, a condominium at 90 square meters can earn a rental profit of 6 percent. But if the luxury condominium is above 100 square meters, the rental yield does jump up to around 8.5%. 
Luxury Properties to Target
Of course, there are many luxury properties to target in Thailand, and I look forward to investing or staying in the future. With the market being driven by data and property developers adapting to consumer behavior. Instead of just constructing a condominium or housing project that flashes out of a pan, developers are now looking at specific data to target specialized investors and potential buyers. Two main luxury properties to look out for are Sammakorn and Asset Pro merger for luxury homes Providence Lane Ekamai-Ramintra. For condominiums in luxury, the sector to look out of is also in the heart of Bangkok, Esse Sukhumvit 36. 
Luxury Home 
Sammakorn, a private property developer and one of the oldest in Thailand, uses all its experience to create a luxury home project in Bangkok with Asset Pro. The luxury project is planned to use around 500 million THB to construct and intends to be done in 5 years. According to CBRE, the location of the housing project is the most significant incentive because it is in the heart of Bangkok, where all the businesses are located just behind the Thonglor area. The location of the project in the heart of the project. The project wants each investor or home user to define himself with the project. Each housing will consist of intelligent appliances, solar electricity, and modern art beauty. The target is for new or younger generation investors who pride themself in creativity, art, and technology. The home is a way to represent yourself with a three-story home luxury home starting at 30 million THB. 
Luxury Condo
Secondly, even if you are an investor who is looking for real estate for a family, for yourself, or rental yields, in Thailand, the best choice to look at is a luxury condominium. The Esse Sukhumvit 36 is one of the luxury condominiums to look out for in the future. With the pandemic and how prices of condominiums are decreasing, luxury condominiums are getting some new light. Because presently, the country is opening its borders to foreign investors. Foreign investors still have confidence in the country's revival by offering discounts through webinars and online promotions for luxury condominiums. According to the South China Morning Post, Chinese and Hong Kong investors and buyers still look to Thailand to earn passive income through real estates in Central Thailand, such as Bangkok, Chon Buri, and Samut Prakan.  Well, it is fair to say that luxury property in Thailand will not be pushed aside in property developers' business plans. The real estate market boomed because of luxury development in Thailand, and some experts are looking at the new visa scheme as a rebound in the luxury real estate sector. With a new visa scheme and a new target group, luxury apartments for high purchase power investors will lead to a quicker rebound of the luxury sector in Thailand.
As investors with high purchasing power still look at location as the main attraction for a luxury property.  From 2019 housing prices and demand increased year on year by 1.2 percent because of how consumer behavior is changing and with the concept of work from home. Consumers need more space to work and play to have private time as well. Outdoor garden areas have become a norm for regular exercise. Consumers and developers are putting health in mind before constructing property and the former before purchasing a luxury property.