NEWS & EVENTS
Guideline: Phuket's Property Market Present & Future
To put the uncertain situation into one word, maybe I will say 'finally,' we all have to reach quarter 4 of 2021. We are at the last leg for the year 2021, and we might see the light at the end of the dark tunnel. When I mean by visiting the morning, I told by how countries in the West have open their borders. Countries in the west lifting lockdown restrictions and barriers have led to a spike in the economy, investments, and air travel once again. Just not as pre-pandemic, but it is a start that would not have happened at the first or even second quarter of the year.
Back to the East, where countries are starting to open up borders and pretty much end lockdown restrictions. Why is it essential to open borders during quarter 4 of the year because countries in the East and their economies depend on tourism? The start of quarter 4 signals a few actions occurring in the world. The most apparent well winter is coming. To enjoy the sun again while taking a holiday is in Southeast Asia and down under countries.
It is paramount for some developing countries in the East to lift lockdown restrictions and open up their border. Countries such as Malaysia and Singapore have plans to allow air travel to help the economy and encourage foreing investments. Neighboring countries such as Thailand had open up air travel to its luxury and tourist island of Phuket. But do in the coming ups or weeks ahead to open Bangkok and other parts of the country. But why did Thailand allow foreign tourists to Phuket first, and is Phuket still the place to invests in real estate in Thailand?
Why…phuket ?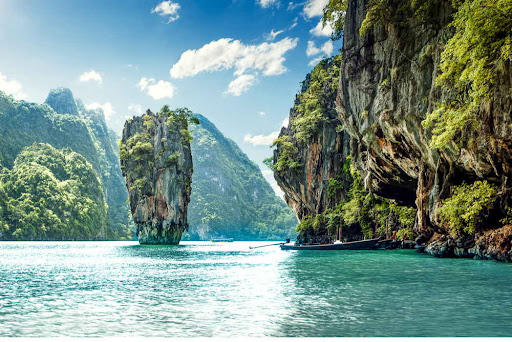 First and foremost in one word about Phuket island is: beautiful. Any travelers or residents who have been to Phuket before have always come back to visit because the island is beautiful; I will put money on that too. But if the island is just beautiful, is it enough to invest in Phuket and real estate.
To consider and make an investment in any country is to understand some laws for investment beforehand. For one central part, Thai laws do not allow foreigners to own land but can lease land up to 30 years if the investor is a shareholder or part-taking in business activity with a company. But, of course, there are almost two parts to the story, just as a coin. On the other hand, foreign investors are freehold and title deed (Chanote) of condominiums in Thailand. The Thailand Condominium Act came out in 1979 to protect foreing investors, Thai investors, and property developers. As foreigners can own condominiums to 49%, and the rest is Thai owned. The act is constantly being amended, with the most acts in Thailand. So the rules of ownership can change up to 70% for foreigners to lure more investments in the country. But why still invest in Phuket and not as much as Bangkok.
Tourism is one of the most significant incentives to invest in Phuket. The island brings in also 30% of Thailand's GDP. Tourists from all over the world come to Phuket all year long.
Phuket Properties
Properties in Phuket can be locked into two categories: beachfront or sea view and in the city. Phuket island by landmass is not a big island but almost the size of the city-state of Singapore. Property developers in Phuket have constantly been launching new projects during the market boom, but as the pandemic has changed, many plans, projects have been halted, and prices are attractive. Property prices in Phuket can vary and depend on the development if you are going luxury or a single bedroom condominium. Prices per square meter in Phuket do range from USD 3,000 to USD 6,000. What kind of projects to look out for in Phuket.
For one, Phuket is an island, so that most condominiums will have a picturesque sea view and mountain view. With how the pandemic has unfolded, property developments are going more for a health and safety approach, and of course, lots of nature to help with mental and physical stress. One project in the market is for the serene condominium. Their location is between two of Phuket's famous beaches, such as Surin and Bang Tao. Surin beach is predominately a quiet, family beach time, not the party side of Phuket, which is Patong beach. The serene condominium is a low-rise condominium (most of Phuket is low-rise). Phuket is well known for remote and digital workers (nomads). So facilities in and around the condominium are for co-working spaces, wireless charging, and thoughtful amenities for digital working. Room designs in Phuket are remarkably different but more minor, but more designers have more creative juices to set up units. Because of areas, but with pool access, techniques, and services to and around Phuket city.
Secondly, the project will be more in the city (Meung) and Patong beach for investors more into the city lifestyle. Supalai (top developers in the country) offers city lifestyle concepts surrounding resort designs. Not considered as a luxury development, but a convenient lifestyle near major hospitals, shopping malls, Patong beach, and the airport. Prices are affordable even for first-time buyers, starting at 1.4 million THB. The concept applies to investors looking for rental yields not much as a holiday home as Serene condominiums might offer. As Supalia Phuket is in the city, local and foreign travelers find it attractive to rent to stay in Phuket City for their holidays.
Benefits & Risks In Phuket Any investments have their benefits and risk involved. If you want to invest in stocks, currencies, bonds, they are all kinds of advantages you can reap and troubles you are undertaking as an investor. The real estate market is no different. They are benefits and risks as investors can reap the rewards. Down below will be a couple of uses and dangers for the Phuket real estate market.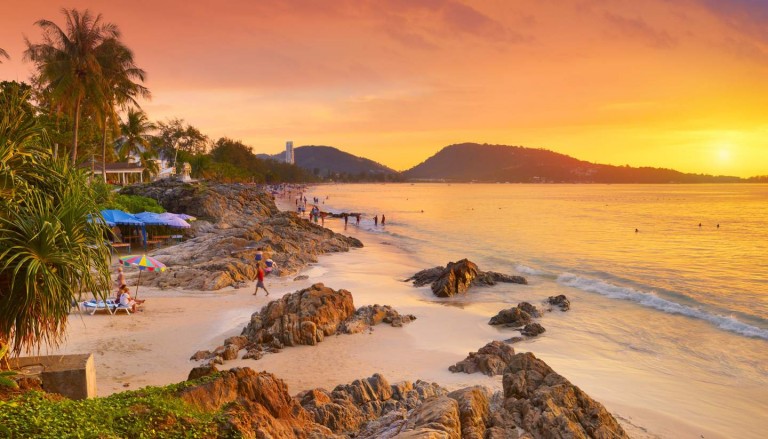 The benefits of the Phuket real estate market are pretty general, and it is rental yields. In Bangkok as a whole, rental yields amount to around 5-8 percent. In Phuket, rental results can differ. For one, Phuket is a tourist destination, so it has its high season and low season. Phuket high season is on its way in quarter 4. There they will be tourists flocking into Phuket to escape the harsh winter colds to enjoy in the sun and water with lovely accommodation. So rental yields in Phuket vary from climate seasons to around 5-14 percent and with the property's location. Secondly is the location of the property. Phuket international airport was and is still opening up more direct flights to other major cities. So you would not need to travel via Bangkok.
The risks involved in Phuket real estate can be put into two categories and under one umbrella, which is property developers. First, a common mistake is investing in a new launch project without adequately understanding the market and property developers. Some developers are not major Thai developers, so they need to borrow and loan money from the bank. Sometimes property would not finish in time, and well, they go under, which turns out to be a horror story, not a love story. Secondly, as state above, Phuket's landmass is similar to Singapore's. Eventually, one day, they might be any more land to develop or build. Once the real estate market is scarce, prices of condominiums will come in a premier.
In conclusion, Phuket is a fascinating and beautiful island to put your investment in. Any investment does have its drawback and tons of research. Primarily for real estate as you are purchasing a tangible asset. The location of your property is critical in Phuket as they are two sides of the island. The city and party side or the relaxation and family side. Phuket real estate investment in your holiday home and many rental homes for tourists, remote workers, and businesses. The best incentive of all is that property taxes are meager in Thailand, amounting to 0.1%, but maintenance taxes of the condominiums can be around 3,000 THB To 10,000 THB. For all foreign investors, an incentive to purchase in Thailand is you pay with your currency. With how the Thai Baht is depriving with other currencies, it's a hot meal out of it.
It is paramount to understand that Phuket will be a scarce development one day, and supply will be low but high demand. As for the present-day, prices are attractive, new projects are slowly in place, and Phuket is a getaway to Southeast Asia and a new investment portfolio. It is a cash base asset, with all cash and a buy-and-hold market, but with Thai freehold laws, you can sell anytime is attractive. Investors will say, cash is king; well, in Phuket, the beautiful picturesque scenery does feel like a palace island with your estate on top of the hill.