NEWS & EVENTS
Pattaya: The Future of City of Angels
Following the trend for Southeast Asian countries opening up their borders and lifting national and regional restrictions to support its cripple economy. The phrase "living with the virus" is echoing in Southeast Asian countries. Presently, Thailand is in such a state that the governments are proposing schemes and models to re-open and allow human movement in tourist cities. Few cities that had allowed campaigns were Phuket and Koh Samui. 
The success for Phuket and some moderate success in Koh Samui and made the government open Chiang Mai, Bangkok, and Pattaya in October. Phuket is one of the main islands to generate the economy of the country. On the other hand, Pattaya can be get lagged. Still, with the pandemic and Eastern Economic Corridor in Thailand, Pattaya has seen local and foreign investment pouring into the city.
Many top developers and large companies in Thailand have stated that there is a future in Pattaya. Large companies in Thailand, such as CP and Asset world, said on BangkokPost.com, have brought hotels in Pattaya to secure assets as travel is restricted and well no tourist, but conglomerate we purchasing hotels. But why is a property in Pattaya a hot asset in the future, but prices attractive that a rebound is on its way? 
Why…Pattaya?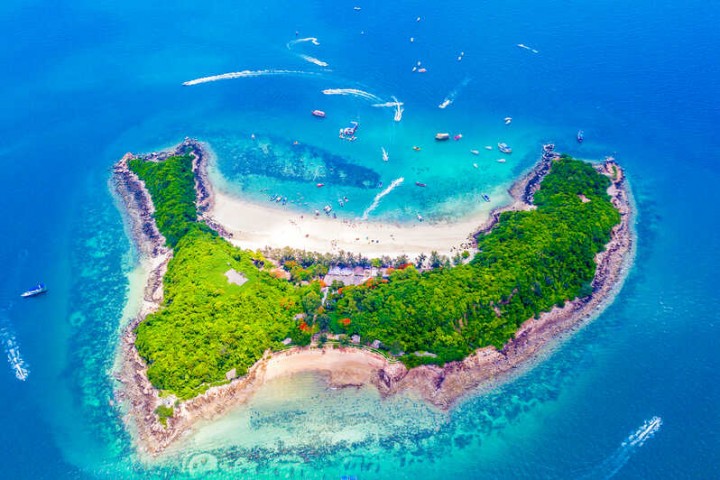 First and foremost, Pattaya city is the closest city in Bangkok that generates almost 10 percent of Thailand's economy. The location for Pattaya is beautiful to foreign and local buyers. Pattaya is over 100 kilometers away from Suvarnabhumi airport or an hour's drive to the beach town. Transportations services from the airport are plenty that as an investor, you would be spoiled for choices to go to Pattaya—from public vans, starting at around 2USD, to limo services at approximately 40 USD. 
As stated above, location is an attractive option to invest in in Pattaya. Location will be a big reason why Pattaya is an attractive investment to enhance your portfolio or profits. Pattaya attracted many foreign investors, retirees, and tourists to the city, with around 4 million visitors each year pre-pandemic. Post-pandemic, or as the government wants to live with the virus, Pattaya will see a rebound for approximately 100,000 visitors, estimated by BangkokPost.com. With tourists always visiting Pattaya, one reason to invest is for rental yields. In addition, locals' visits to Pattaya have increased since the pandemic as it's very close to Bangkok. 
Secondly, Pattaya is attractive because prices for condominiums are attractive for all types of buyers and investors because of price and cost. Pattaya is located very close to Bangkok, but the prices are reasonable. Ironically, Pattaya was not seen to be much for local investors until the pandemic hit Thailand. In the city center of Pattaya (Pattaya City), condominium prices per square start from 1,000 USD per square meter to 3,500 USD per square meter. Outside Bangkok, prices can start from 2,000 USD per square meter to 5,000 USD per square meter, depending on the concept of the property developers. In Pattaya, prices will be in more of the luxury department because of the sea-view and closer to the sea. Therefore, prices of condominiums more proximate to the ocean will increase to around 30%. 
New Pattaya: Family-Friendly
A few reasons why Pattaya was not as attractive to local investors and buyers is that the city is known as the city of "Angels." The city is mainly known for party goers and well party hards. Foreign retirees, investors especially from Europe, invest in Pattaya for the social and outgoing lifestyle. Recently, Pattaya has been adapting to the climate and to what the local market is after. Pattaya still wants to keep its tabs on being called the "City of Angels, but it is going through a revamp. First, 
Bangkokpost.com, the Pattaya government is investing in updating the beachfront to have proper pavements and path walk along the Eastern coastline. The investment from the government is going to be at around 160 million Baht. Secondly, Pattaya reported on The Thaiger.com, Pattaya is constructed a new public park with small and mini water sports held in the public park. The city hopes to revamp to be more family-friendly and indulge in water sports and leisure activities. 
Pattaya wants to revamp to be a family-friendly city because, since 2010, foreign investment into Pattaya are mainly from China and the Asian market. In the Asian market, investors are primarily looking for rental yields, not as much as a second home. So as the market data is going towards rental yields, Pattaya is going through an adaption stage for more local travel. And with the new family-friendly campaign, new projects and development are heading towards a family concept.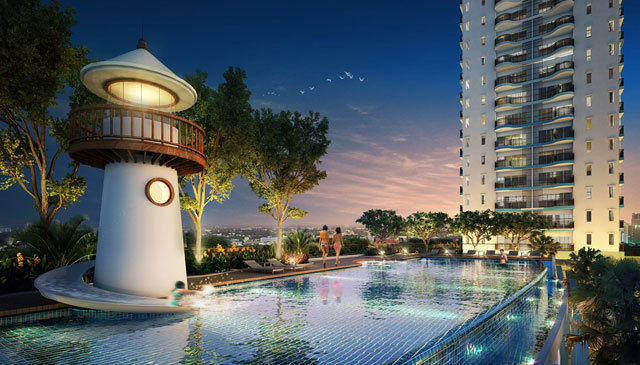 New Development  Such new development lets start with one of Thailand's oldest and leading property developers such as Supalai. Supalai Pattaya, located in Pattaya City, the heart of the coastal city. The location is paramount, as Supalai Pattaya is near Central Pattaya, hospitals, beaches, restaurants, pubs, etc. The concept is more towards family facilities. The facilities will consist of a children's room, children's park, coffee shops,co-working space, and of course, being on the coastline, swimming pool with a lighthouse design. The design concept is to make investors feel they are on a cruise ride. Room designs are towards studio to 1 and 2 bedrooms, and price ranges from 1.4 million-6.2 million Baht as it is a high-rise building located in the heart of Pattaya City. 
But sometimes, as a second home or even rental yields, to have a holiday to the beach you would not want to be in the city center as much, but more towards the sea view and some quiet. Pattaya is changing and adapting to the new climate, so Pattaya often does similar luxury low-rise condominiums for a second home or the investment market. The Ivy Jomtien Beach. Another famous location and beach in Pattaya is Jomtien beach. Jomtien Beach is the quiet side of Pattaya, with more open spaces too, and restaurants are not as cramp into one area like it is a little in Pattaya City. Ivy Jomtien is under the luxury umbrella. But this is the City of Angels; prices are reasonable and convenient for everyone. They are starting from 1.9 to 6.2 million Baht—a low-rise luxury condominium for investments purposes or a second home. The benefit is that it is located in Jomtien Beach, Pattaya's most beautiful beach. Ivy Jomtien is a duplex condominium and the only one in Pattaya as of today. 
Future Incentives  In any investment transaction, the question raised is always, why now, and how about profitable in the future. As for Pattaya, the investment in real estate is looking ahead in the future. Pattaya is changing itself to be family-friendly, but Pattaya is also a 'stopgap' or a 'gateway to Eastern Economic Corridor. The Eastern Economic Corridor (EEC) is an essential economic treaty in Thailand and Southeast Asia. The provinces in EEC are mainly for agriculture exports and food exports. It is one of the main exports regions globally. With the new treaty being sign and Pattaya being the gateway to the east of Thailand, this is an optimal time to invest in attractive prices before the market starts to rebound, with exports leading the way in Thailand. 
Secondly, just not Pattaya is the gateway to EEC but, the proximity that Pattaya is very close to Bangkok is paramount. They were being close to the capital meaning that businesses happened all around the city. Big major companies do let people work from Pattaya as it is close by. With the new work from home concept, locals see Pattaya as the ideal place to work from home and be close to the capital. As leisure activities go, scuba diving and snorkeling have been in trend in Thailand, and one of the most immediate and nearest places to go in Pattaya and its hidden gem Koh Larn.  
Regardless of all, Pattaya could be your second home or your investment portal, but if you had visited Thailand before, Pattaya is a place you would call home too.