NEWS & EVENTS
Trends: Bangkok Housing Developments
The following trend in Thailand and the whole region of Southeast Asia is preparing borders and air travel to open. The region of Southeast Asia does not have time to allow more lockdown restrictions as we are about to enter the last quarter of the year. The last quarter of the year is historically good for Asian countries, especially in tourism, services, and properties. 
The trends towards property are swiftly changing. Southeast Asia countries that attract foreign direct investment are mainly Singapore, Thailand, the Philippines, Vietnam, and Malaysia (lagging behind other countries listed). Most of the property developments market strategies and new project launches trends are different from ten years ago. Of course, everything must change, not to be stagnated. But the Asia property market was constantly clicking along. Asians, in general love, to invest in property and have assets of the property. 
With the ongoing pandemic, the trends toward new project launches are heading towards housing projects. Projects consist of single houses, detached houses, townhouses, or mixed housing projects. For a country like Thailand with lots of landmasses and a growing capital city of Bangkok, Thailand can afford to construct significant housing developments in and around the city. Moreover, changes are implemented in Bangkok because of better public transportation and the pandemic making health a priority. 
Why Housing Development?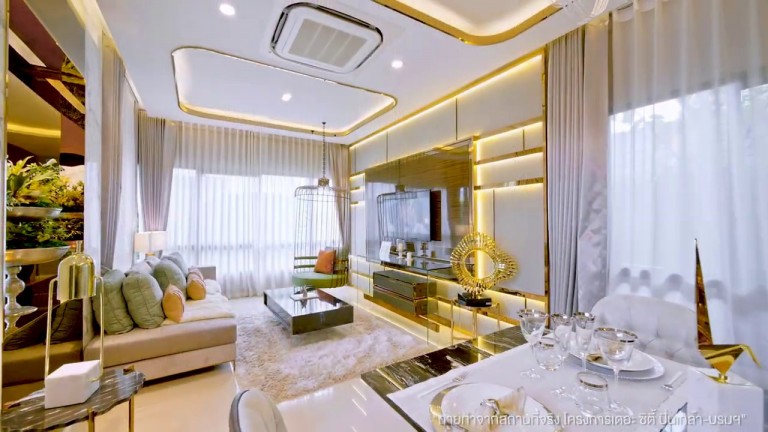 There is an extra incentive during the pandemic, where housing developments have more spotlight than new developments of the condominium. When the article says about housing developments, it includes sales of resort-style villas and well villas at the coastline towns of Thailand.  
The forefront of house developments put into the spotlight is health and privacy in everyone's mind. With the pandemic and social distancing, confidentiality and fitness is a big concern. Before, Bangkok housing was to be built anywhere with spaces to fill up. But there is no privacy and safety. People could meander around. Secondly, the houses were all detached together with your neighbors. With health and social distance in place, investors and residences are willing to have more space than a detached house with their neighbors. 
Secondly, well, it is because Thailand is approaching a data-driven market. At the beginning of 2021, condominium sales dropped by 30%, but housing sales rose by 10% since 2020 and 18% by 2019. According to Bangkokpost.com, housing sales increase yearly and will see a more considerable shift towards housing developments. Pre-sales and transaction sales of house developments have risen in Bangkok, and the beach towns of Hua Hin and Phuket have seen increasing sales in housing developments. 
Lastly, because of the new hybrid and work from home concept, Thai appreciate the idea of work from home. A view of hybrid working to work in the office of three days and at the home of 2 remaining days. The concept would naturally need a work office or more common areas. For housing development, you have spaces in your houses for extra room, but importantly, you have spaces outside for a living and enjoying a healthy lifestyle. For small or large families, most housing developments are community living, with parks, convenience stores, and shops in the community. 
With three majors initiative to put the spotlight on housing developments because of consumer demands, new market data drive market, and of course, with more sales and transactions occurring with housing, below are a few new housing projects to look out of in Bangkok. Nevertheless, housing sales increase, but condominiums are still a top priority, with more units occurring during this year's pandemic. According to Bangkokpost.com, a rebound of the condominium market could happen simultaneously with the housing market's rise. 
Housing Projects to look out of 
Many top developers in Thailand have plans to accelerate new single-detached housing projects around the city of Bangkok. Most of the housing projects are intended for mixed-use purposes. "Mixed-use" is a necessary term and a trend used in Thai real estate till the year 2022, when the market will see an uptick and rebound in real estate market. But eventually, mixed-use is intended for housing projects to have vertical and horizontal use with community living in one place. 
AP Thailand  Starting with one primary property developer in Thailand is AP Thailand. AP Thailand has previously launched significant housing projects in the city of Bangkok. In quarter 4, we are all about to arrive; AP Thailand plans to launch a total of 8 housing projects. According to Bangkokpost.com, AP Thailand has successfully reached 23 million THB over the eight months of 2021. AP Thailand's new housing projects will come under the umbrella of "Hybrid Living" homes. As reported on Bangkokpost.com, according to AP Thailand, Hybrid Living is for housesareThailand housing projects are the center of living to meet clients' needs. All of the facilities in the home can be used for everyday use spaces. Each housing area is intended to be mixed-use, that a living room can be turned into a small working space, or a kitchen can have a long island of sitting table or a long bar table. As clients and investors look for rooms, most houses will have 4-5 bedrooms and three bathrooms. Starting price of AP Thailand Hybrid Living starts at 5.99 million THB and is located in all significant transportation public areas and expressways to travel to the city quickly. 
Central Pattana Secondly is Central Pattana's new housing project Nirati DonMueng. As stated in the previous article, Central Pattana's new housing projects targeted Genz or first-time buyers. Central Pattana Nirati DonMueng has fully adopted mixed-use living. The project will be vertical and horizontal living, which means that the projects will consist of single houses, detached houses, townhouses, and low-rise condominiums. With the mixed-use term, the community will have significant shopping stores and other convince to even restaurants inside the project. Central is even planing for a healthy lifestyle and entertainment inside the new projects. As the project targets Genz investors, the project consists of only 262 units but covers almost 47 rai (acres). Nirati, Central Pattana housing project is the theme of 'center of living.' You would get everything in one place, and your identity is your house. And everything is everything. The housing project is near Bangkok domestic and low-cost international flights that connect you with Asia via a flight with face-to-face interaction or with facilities in the community of co-working spaces and work office spaces in the project. The project starting price is at 4.29 million THB for a single house which is two-story and consists of 22 raises. 
The Forestia Lastly, in Thailand, or Bangkok, there are investments of everyone. The Forestia, a luxury housing residential mixed-use project or a luxury housing project. A new project by independent property developments aimed at middle to high families for local and foreign investments. As the name of the project suggested, the housing project will be cover in nature. The project is located outside of Bangkok, near Bangkok international airport, not DonMueng. The housing project s for community living and significant mixed-use. Because of the project's location, the housing community does have lots of spaces to build shopping malls and have restaurants and e-commerce transportation hubs for food deliveries and online businesses deliveries stations. The forestia is a luxury housing development for people who intend to live with the nature of a healthy lifestyle and mental stress. You can work from home, but the focus of not being with yourself can bring pressure. The idea of nature and outside of the city emphasizes a healthy lifestyle, privacy, and, more importantly, having a corner and space for you and your family. Starting price for the forestia is 12 million THB.
House Developments: The Future
The future of Thailand's housing developments is heading in three directions. The directions of the housing developments are mixed-use, community living, and also being the center of everything. The housing development is not a place to where be a home. But housing developments are trending towards residential living. Your investments are turning into a community living, as a second home with all facilities within walking distance. All significant housing developments listed above do have one thing in common: hospitals. All the products are close to su